Natural Treatments for Hip Pain, Osteoarthritis and Hip Injuries in Chandler, AZ
Hip conditions and injuries affecting the hip can have a significant detrimental impact on your life. However, undergoing invasive surgeries or managing hip pain with medication often isn't the ideal options for patients who just want to regain mobility and be able to walk and move without experiencing hip pain.
Hip Acupuncture
Hip acupuncture is becoming an increasingly common method of delivering hip pain relief as well as a potential treatment solution for an array of hip conditions. For patients who want to limit their intake of NSAIDs, or anti-inflammatory drugs, acupuncture may be a compelling alternative to try.
One of the common and painful symptoms that accompany osteoarthritis of the hip is swelling of the soft tissues around the hip joint. Acupuncture is frequently used to reduce inflammation and swelling, which may help reduce your hip pain.
Rheumatoid arthritis, an inflammatory condition, may also respond positively to acupuncture treatments.
Some sciatica patients who are struggling with pain related to irritation of their sciatic nerve also turn to acupuncture for pain relief. The sciatic nerve exits the spine in the lower back and runs past the hip. For many people with sciatica, their pain is rooted in the hip, where the rotator muscles of the hip pinch the sciatic nerve. Acupuncture has been proven to effectively release the rotator muscles pinching the nerve, reducing inflammation and dramatically decreasing the resulting pain.
Hip Cupping Therapy
Cupping therapy is becoming an increasingly popular option for physical therapists and orthopedic professionals. Unlike many other ancient therapies that have had their efficacy disproven, cupping therapy has maintained its popularity for its legitimate pain-relieving potential.
Cupping is frequently prescribed to relieve inflammation and the resulting pain in muscles and joints, including for rheumatoid arthritis of the hip. Patients who are looking for an all-natural, non-invasive and non-pharmaceutical approach to pain relief for rheumatoid arthritis or other kinds of hip joint inflammation may want to consider trying hip cupping therapy.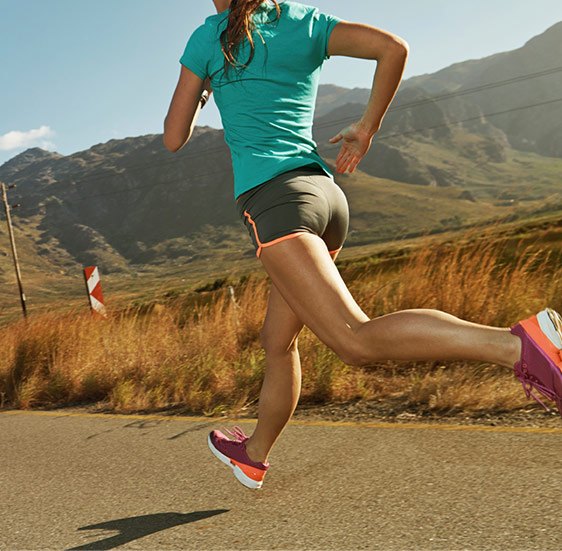 Getting Healthy Enough for Hip Surgery
Many patients who would experience significant life-enhancing benefits from hip surgery aren't able to undergo the procedure due to their health. Conditions like morbid obesity or Type II diabetes may make total hip replacement too risky to perform.
The naturopathic services offered by Desert Orthopedic Specialists can help patients lose weight, live healthier and in some cases defeat diabetes through weight loss and diet modification. If you've been told your health conditions are standing in the way of the hip surgery you need, we may be able to help.
Contact Us Today
Discover a Natural Treatment for Your Hip Pain. Schedule a Consultation Today!